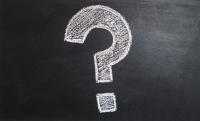 HPV Vaccine Effectiveness Project
Q) Who is being asked to participate in this project?
A) Women who are residents of New Haven County, who are 18-39 years of age and who have been screened for cervical cancer may be contacted by the study team at Yale University.
Q) What kind of questions will you be asking in the interviews?
A) We will ask you to answer questions about you medical history, vaccination history and health behaviors. The interview should take only 10-15 minutes. 
Q) How will participating benefit me?
A) Participation in this study will not benefit you directly. However, the information you provide will help us understand the best way to use the vaccine to prevent cervical cancer.
Q) Will there be compensation for participating in this project?
A) As a form of gratitude, we will provide a $25 Visa gift card to women who participate.